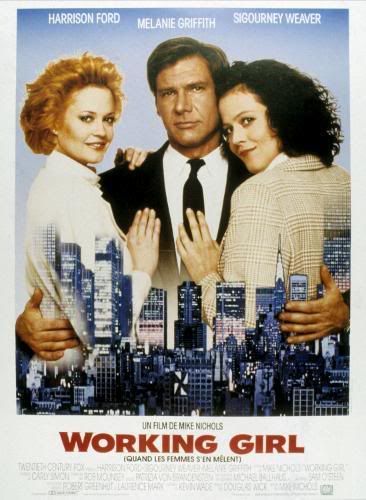 Working Girl
is a romantic comedy from 1988, directed by
Mike Nichols
who also did
The Graduate
(1967). The film (working girl) is a testament to the female of the 80´s, strong and independent, and
Sigourney Weaver
and
Mellanie Griffith
beautifully convey the heart ships of being a woman in a mans world (in the 80´s).
Kelly Polar
is an American pop artist , and has nothing to do with WORKING GIRL. His album I NEED YOU TO HOLD ON WHILE THE SKYE IS FALLING is out now on
itunes
. So be sure to check it out.
Download
Kelly Polar - Entropy Reigns (Celestial City)