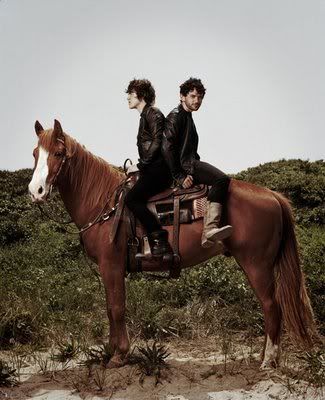 MGMT
(pronounced management) come out of Brooklyn, NY with their hippie sounding, electronicrock educed pop, and they list waves (not the band, but proper waves) as their one and only influence. I don´t think that´s evident in the music though.
The album (which is out now) entitled "Oracular Spectacular" is a little gem and is well wort 99.50 NOK at
Platekompaniet
. If you´re not close to a platekompaniet store you can also buy it at itunes.
Download
MGMT - Electric Feel