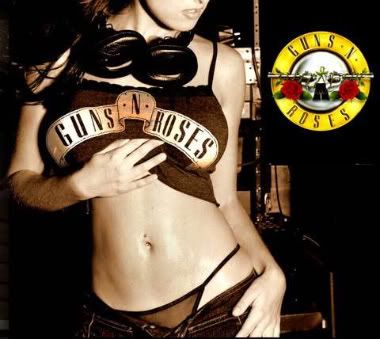 Guns ´N Roses´
1987 track Sweet Child O´Mine is one of my favorite tunes of all time. It appeared on Their debut album
Appetite For Destruction
and was the track that really put them on the Rock map.
Now Scottish electro popper
Mylo
has taken it upon himself to cover it with a chick on the vocals. It´s Ok, check it out for yourself.
Clownish raver
DJ Donna Summer
has opted for the stupid (but fun) B-more approach. You decide which one tickles your fancy the most.
Download
Mylo - Sweet Child Of Mine (Guns ´N Roses cover)
(Low quality)
Download
Guns ´N Roses - Sweet Assed Child O´ Mine (DJ Donna Summer Remix)
Download
Guns N´ Roses - Sweet Child O´ Mine