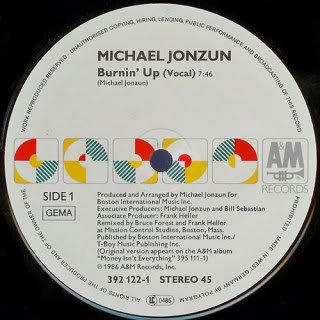 I finally found one of my favorite tunes EVER on mp3.
Michael Jonzun
´s "Burnin´ Up" is an 80´s pop song that just has me at a loss for words, it´s just beyond them (words that is).
He is the man who was the brains behind the freestyle milestone act that was
The Jonzun Crew
and he also discovered and produced
Destiny´s Child
way back when. He is also responsible for the god-like boy band
New Kids On the Block
. Need I say moer?
Well, I will: I first heard the track on
Chromeo´s
2005 mixtape
Un Joli Mix Pour Toi
, which you should buy if you don´t already own a copy.
Nuff said, enjoy the shit out of this truly classic track...
Download
Michael Jonzun - Burnin´Up