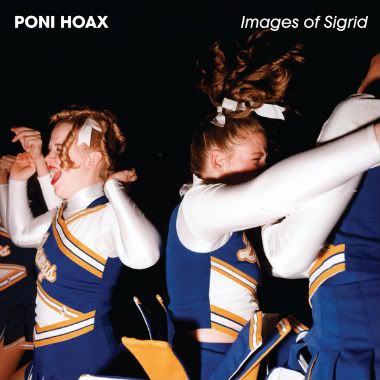 French indie (electro) pop band
Poni Hoax
just came out with a new and very wonderful album called "Images of Sigrid". It will appeal to people who love the music of 80´s acts like ROXY MUSIC, TALK TALK, TALKING HEADS and others like them. As to who this SIGRID is; Word around the camp fire has it that it was a Norwegian exchange student in Paris to study design that the group gang banged. But it´s just a rumor.
My favorite track is "Antibodies", very wholesome. The album is out in France, git it
here
.
The rest of the world has to settle or an EP available
here
.
Poni Hoax - Images of Sigrid
Poni Hoax - Antibodies
Poni Hoax - The Bird Is On Fire