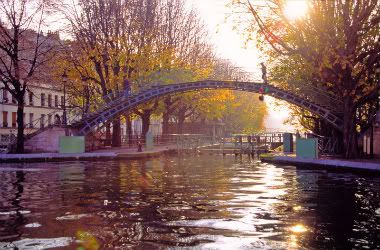 Yann Tiersen
is probably best known for his work on
"Le fabuleux destin d'Amélie Poulain"
(Amelie From Montmartre) and
Goodbye Lenin
. He is sometimes described as a minimalist composer, but to me there is nothing minimalistic about his compositions because they are so full and melodic. His weapons of choice are piano, accordion and strings which help give him a distinct sound that is unmistakably French (Parisian).
A true minimalist composer however is
Jay Haze
, who has taken it upon himself to give the nursery rhyme of another summer a clubby reconstruction. In my opinion it works because it doesn´t take subtract from the original, it rather adds to it (even though it isn´t much).
MP3
Yann Tiersen - Comptine d´un Autre été
Get the Jay Haze remix over at
Streetkiss
.