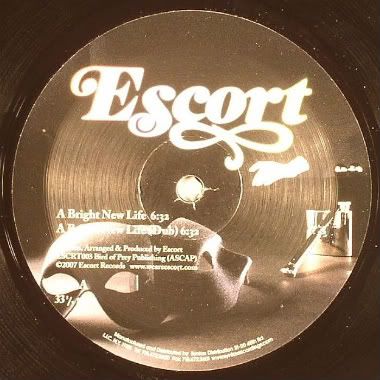 I just bought my first 12" in maybe a year. And instead of some rarity from 1962 I opted for this relatively new EP from New York band
Escort
. For some reason these guys have passed me totally by even though they are part of that whole New York disco revival that has gotten so much attention this past year.
They make disco that sounds fresh and pop by today´s standards, and I´m blown away.
If you don´t wanna go out and buy the physical record you can get all their EP´s right
here
.
Download
Escort - A Bright New Life
Download
Escort - A Bright New Life (Morgan Geist Re-Edit)