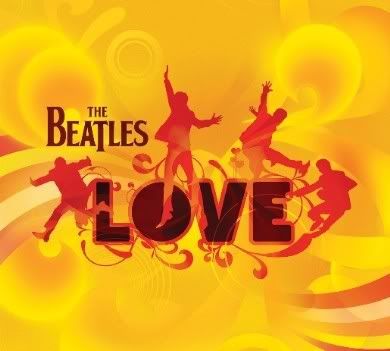 Everybody knows and loves
The Beatles
. I myself didn´t get into it before a couple of years ago (even though I grew up listening to it because of my father being a fan). It was maybe a way for me to rebel against my parents, only listening to hip-hop which they didn´t care much for. Anyways, as I got older and my need to be cool and impress people with my "I don´t give a fuck" attitude diminished I saw the genius that is THE BEATLES. I was lured in with "Elenore Rigby" and "Help" and eventually I grew to appreciate their whole catalog.
In 2006 "Love" was released and it heightened my appreciation of the group. "Love" is sort of a mix done by long time Beatles producer
George Martin
and his son with all the greatest hits of the Beatles with some rarer stuff thrown in there too. It´s an essential listen if you ask me.
RAR FILE
The Beatles - Love
TRACKLIST:
"Because"
"Get Back"
"Glass Onion"
"Eleanor Rigby"
"Julia (Transition)"
"I Am the Walrus"
"I Want To Hold Your Hand"
"Drive My Car/The Word/What You're Doing"
"Gnik Nus"
"Something"
"Blue Jay Way (Transition)"
"Being for the Benefit of Mr. Kite!/I Want You (She's So Heavy)/Helter Skelter"
"Help!"
"Blackbird/Yesterday"
"Strawberry Fields Forever"
"Within You Without You/Tomorrow Never Knows"
"Lucy in the Sky With Diamonds"
"Octopus's Garden"
"Lady Madonna"
"Here Comes the Sun"
"The Inner Light (Transition)"
"Come Together/Dear Prudence"
"Cry Baby Cry (Transition)"
"Revolution"
"Back in the U.S.S.R."
"While My Guitar Gently Weeps"
"A Day in the Life"
"Hey Jude"
"Sgt. Pepper's Lonely Hearts Club Band (Reprise)"
"All You Need Is Love"