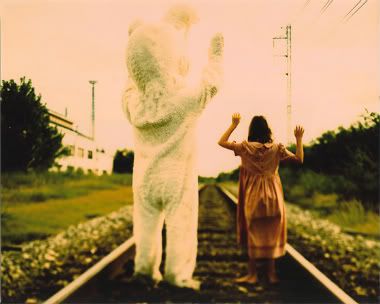 I find myself searching and searching to find music that can grace these pages, but it´s hard. Nothing sits right with me anymore it seems. Nothing hits me in the head and heart with a sledgehammer and demands repeat listens. So I find myself going back (as I often do) to 1999:
Before
Pnau
became the generic blog pop they are today, they made an album of beautiful and sensual french touch (the old one) house called
Sambanova
. It features no vocals, just great beats from the last golden age in house, things people who grew up with
Daft Punk
will appreciate. So here are two tracks from the above mentioned album, that should funk you right on up on this Saturday evening.
MP3
Pnau - Sambanova
(
Alt. Link
)
MP3
Pnau - Keep On Truckin´
(
Alt. Link
)