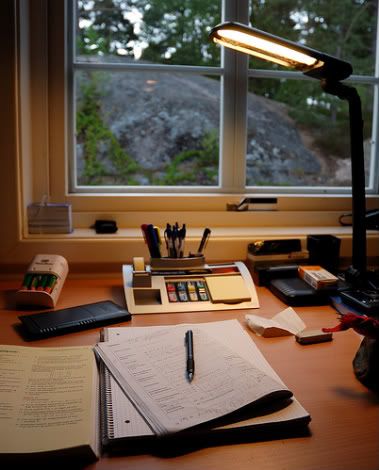 I´ve been hitting the books pretty hard lately since I have my exams coming up (I have one tomorrow actually). Anyways, I´m one of those people who can´t read without music in the background (or foreground). The music has to be music that can blend in nicely and be overlooked (so not too much vocals). So I decided to do a mix I could have in the background whilst I studied. It´s a kind of spacey mix with hints o disco, house and Johnny Cash. So if you´re like me and needs your tunes at all times, please download and enjoy.
MP3
Chevy Chaser - Study Hard Mix
(
Alt. Link
)
TRACKLIST
Black Leotard Front - Casual Friday
Stratus - Footprints
Bot´Ox - Grand Central
DMX Krew - I Won´t Forget
Hitmeyer, Inc. - Itune Aline
Homerun - The Killer Storm
Maelstrom - Petrichor
Leroy Hanghofer - Pin (Jaques Lu Cont Remix)
Allez Allez - She´s Stirring Up (An Optimo Drum Attack Mix)
DJ Sneak - Acid Talks
Osbourne - ´Bout Ready To Jack
Golden Bug - Captain Shaker
Chilly - For Your Love
Simian Mobile Disco - Hot Dog (Cosmo Vitelli Remix)
Johnny Cash - Get Rythem (Tomboy Remix)
Italcimenti - Somewhat You Need
Azoto - San Salvador (12" Instrumental Mix)
Ian Pierce - Superfuzz (Disco Mix)
Wall Of Voodoo - Ring Of Fire
This other mix is even more understated. It´s what the soundtrack to my imaginary movie would sound like, where Lindsey Buckingham, Beethoven, Angelo Badalamenti and Stevie Wonder go hand in hand like gay lovers.
MP3
Chevy Chaser - Study Hard Mix Pt. 2
(
Alt. Link
)