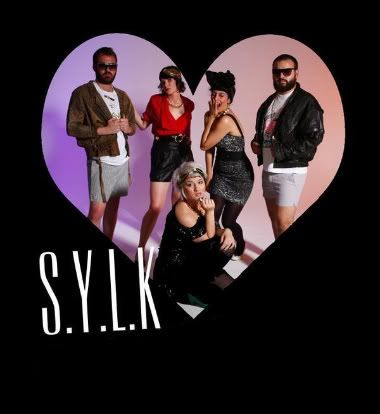 Nu Rave is sooo 2006, but apparently word hasn´t reached Oz yet. First there was
Gameboy/ Gamegirl
, now there´s
S.Y.L.K
. Now
S.Y.L.K.
has the noisy irritating nu rave blog tracks that we all know and are sick-ass tired of, but they also has breaths of fresh breezy air like "Hot Flush". It´s essentially hip-hop with an 80´s edge and naive rhymes, very reminiscent of the fantastic, yet underrated girl duo
Avenue D
.
MP3
S.Y.L.K. - Hot Flush
(
Alt. Link
)
Another lesser track is featured on the
Girl Powder
compilation.
Read an interview with the chicks over at
fluo kids
.